On October 26, 2018, Sri Lankan President, Maithripala Sirisena sacked Prime Minister, Ranil Wickremesinghe and replaced him with Mahinda Rajapaksa. Sirisena also dissolved the legislature and called for snap elections, however, the country's Supreme Court overturned the presidential decree. On November 14, Sri Lanka's Parliament passed a motion of no-confidence against the controversially appointed Prime Minister, Rajapaksa. Although, Wickremesinghe's United National Party holds a majority in the parliament, Sirisena retains the power to choose the next Prime Minister. Whether the current political turmoil exacerbates or fizzles out would remain to be seen, however, there exist deeper geopolitical factors causing this crisis.
On October 18, 2018, Sirisena, during a Cabinet meeting, allegedly accused Indian intelligence agency, Research and Analysis Wing (R&AW) of plotting his assassination and asked Wickremesinghe to cancel his visit to India. However, Wickremesinghe firmly rejected the claim and embarked on his visit. Previously, the sacked Prime Minister had also cancelled a significant housing project with a Chinese firm and awarded it to some Indian companies. The tug of war between India and China for a greater influence in this strategically located Indian Ocean Island has come to the fore once again due to the current crisis.
Historically, Sri Lanka has remained a victim of India's coercive foreign policy outreach which, at the point of its peak, forced China to involve itself in the internal politics of the country. New Delhi perceives Sri Lanka as sitting squarely within its South Asian sphere of influence. In 1971, India deployed its troops to help defeat a leftist insurgency in southern Sri Lanka. Again in 1987, Indian military forces were deployed in the Island country, ostensibly to separate the warring Sinhalese and Tamil communities. India has also tried to limit Sri Lanka's external relationships. It forcefully dissuaded Sri Lanka from joining the US-sponsored SEATO pact in the early 1950s. Nevertheless, the real extension of India's offensive foreign policy reactions were seen during the Asia's longest civil war in Sri Lanka, when ethnic Tamils were seeking an independent homeland in the north and east of the country. The then Indian Prime Minister, Indira Gandhi adopted a policy of strategic coercion against the Sri Lankan government that entailed support for Tamil insurgents, threats of invasion, as well as positioning of India as a mediator between the warring parties. This strategy evolved into full-scale intervention in 1987. According to J.N. Dixit, India's High Commissioner to Sri Lanka during this period, the Indian government's Srilanka policy was dictated by political reasons. It was important for New Delhi to be seen as sympathetic towards its Tamil ethnic brothers. Sri Lanka was pressured into settling the impasse by India with the latter threatening to use force to partition the island nation between the Tamil north and Sinhalese South. India also coerced Srilanka by supporting the Tamil insurgents, something that was reminiscent of India's support to the Mukti Bahini militants that proved instrumental in the eventual dismemberment of Pakistan in 1971. Interestingly, like in East Pakistan, Indira Gandhi was the architect of India's strategy in Srilanka.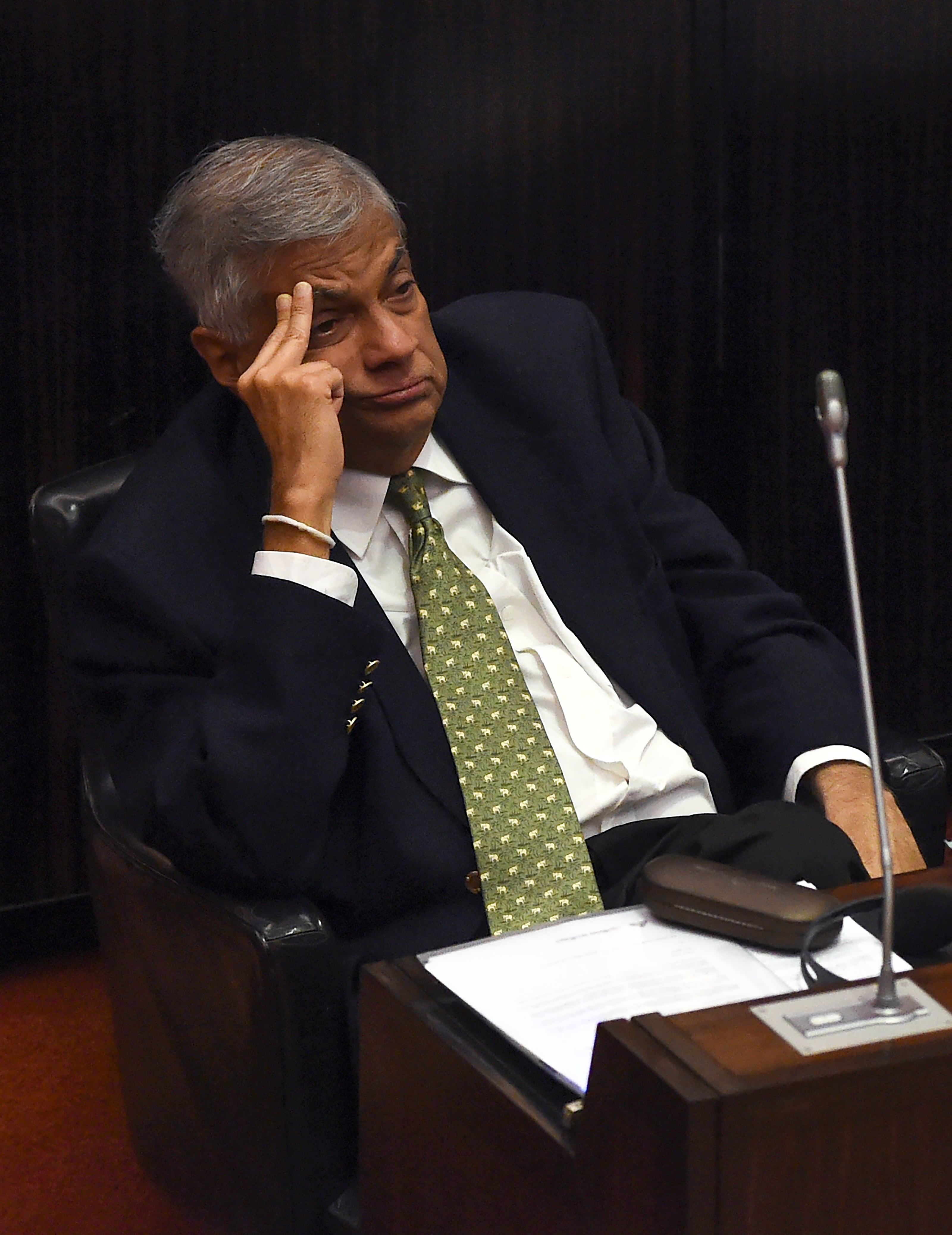 From the early 1980's, India's R&AW began propping up Tamil insurgent groups. India's premier intelligence agency also operated training facilities in Tamil Nadu and elsewhere in India, which trained more than a 1000 Tamil insurgents. Consequently, India was able to deploy a "peacekeeping" force in 1987 and carry out an operation codenamed "Pawan". IPKF left Srilanka after three years but the conflict still simmered and was far from over.
In 2002, Norway brokered a ceasefire agreement between the insurgents and the Sri Lankan government. In August 2005, the assassination of Sri Lanka's Foreign Minister, Lakshman Kadirgamar, reignited the conflict.
Interestingly, in Sri Lanka's 2005 general elections, Ranil Wickremasinghe of the governing United National Party (UNP) lost narrowly to anti-insurgent hard-liner Mahinda Rajapaksa. Rajapaksa intensified his anti-insurgent drive largely with the help of China and its allies. In 2007, the US ended direct military aid to Sri Lanka over the country's human rights record. China not only increased its aid to nearly $ 1 billion to become the country's biggest donor but also prevented the UN Security Council from even debating the issue. Beijing also exported sophisticated weapons and gifted six F-7 fighter jets to Colombo. China also encouraged Pakistan to sell arms and impart training to Sri Lankan forces. Another aspect of rising Chinese interest in the Island country could be the commencement of Indo-US strategic partnership leading to containment of China. Sri Lanka's geostrategic location is vital for China to counter the Indo-US policy of Beijing's containment.
By and large, in 2009, the insurgency was exterminated in Sri Lanka and Rajapaksa's government and pro-China tilt continued until 2015. In 2007, China was awarded $ 1 billion contract to build a deep water port in Hambantota; in 2010 Sir Lankan government contracted a Chinese-led consortium to construct and operate Colombo's South Container Terminal; in 2013, China revealed plans for the $1.4 billion Colombo Port City and; a $ 272 million railway line construction project was also given to a Chinese firm in November, 2013. India's apprehensions vis-à-vis China's growing influence in Sri Lanka peaked when a Chinese Submarine was surfaced at the Chinese-operated South Container Terminal in the Colombo port. India worried about China's growing economic and political influence over Sri Lanka and Beijing's ventures into its strategic sphere of influence.
However, Rajapaksa surprisingly lost the 2015 presidential election to Sirisina. The former, during his election campaign, pledged to reduce China's influence in the country and balance its relation between Beijing and New-Delhi. After taking office, Sirisina appointed Wickremesinghe as Prime Minister, who some deemed to be pro-India. After the establishment of the new government, although some significant projects were awarded to India, those projects remain stuck. They include a liquefied natural gas terminal in Kerawalapitiya, the leasing and managing of the Mattala airport, which is close to the Hambantota port and the plan to develop the Trincomalee harbor, among others. Wickremesinghe has blamed Sirisena for the slow pace of India-backed projects over the past few years. Both the strongmen also reportedly clashed over the development of East Container Terminal in the Colombo port, with Wickremesinghe insisting that it should be developed through Indian investment, while Sirisena arguing that the Sri Lankan government should be the one to take it up.
Sirisena had asked Wickremesinghe for resignation following his party's defeat to Rajapaksa's Sri Lanka People's Front in February 2018's local elections. Wickremesinghe's refusal to resign from his post coupled with a series of political and personality clashes with Sirisena made  matters worse. The President sacked the Prime Minister shortly after his India visit in October, 2018. Replacing the pro-India Wickremesinghe with the pro-China Rajapaksa and his party's overwhelming win in the recently held local elections clearly indicate that the majority of Sri Lankans reject India leaning policies and leaders due to New Delhi's negative and subversive involvement in the affairs of their country in the past.
Kashif Hussain is a Research Associate at the Strategic Studies Institute Islamabad (SSII).
This article was originally published in Pakistan Politico